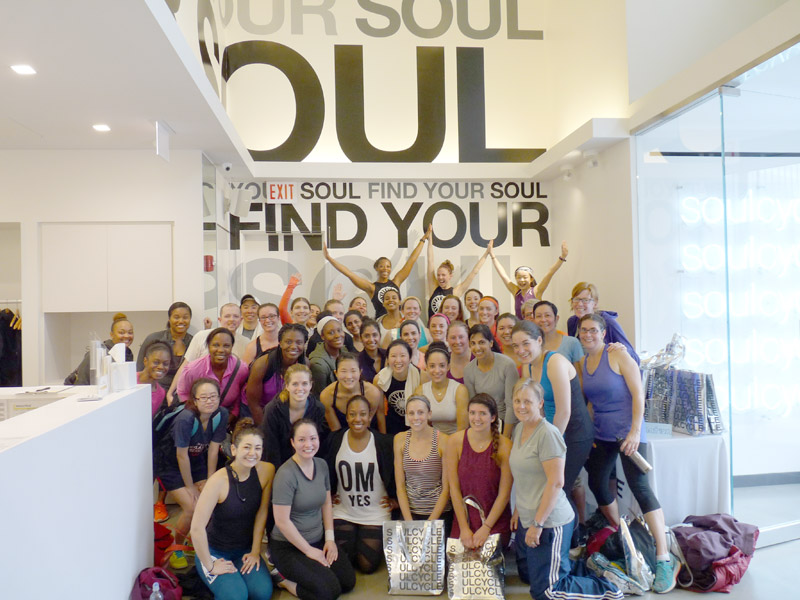 Many thanks to all of you for your participation! The HOPE SoulCycle charity ride was a tremendous success!
On April 30th, 2017, the HOPE Board partnered with SoulCycle for a heart-pumping charity ride! Participants received water, shoes, a SoulCycle goody bag, and entry to a 45 minute class, snacks and good company!
We look forward to seeing all of you again at HOPE's future events!
See the January 2018 SoulCycle Charity Ride listing here:
http://hope-chicago.skomod.com/event/soulcycle-charity-ride/