Please consider donating to HOPE to help the Women's HIV Program continue to work towards health equity.
The pandemic has exacerbated challenges faced by women the Program serves. With your support, the clinic's staff members have responded by:
Leveraging their backgrounds in perinatal HIV research to better understand COVID-19 in pregnancy.
Developing protocols for pregnant women with COVID-19 with their expertise in perinatal HIV care and public health interventions.
Managing clients' amplified issues of food insecurity, lack of access to transportation, housing insecurity and unemployment.
Adapting lessons on battling the stigma of HIV to help COVID-19 patients.
Educating the next generation of healthcare providers on how to care for pregnant women living through a new pandemic.
How to Donate to HOPE Online:
Select "Other" from the "Direct my Gift to" drop-down menu.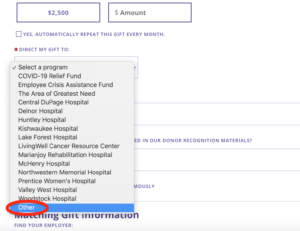 Type "HOPE/Pat Garcia" in the "Other Designation" box.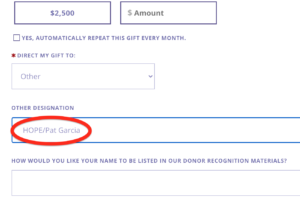 How to Donate to HOPE by Check:
Please make checks out to Northwestern Memorial Foundation.
Write "HOPE/Pat Garcia" in the FOR or MEMO line.
Mail checks to:
Northwestern Memorial Foundation / HOPE
PO Box 734985
Chicago, IL 60673-4985